Enterprise SEO Consulting & Services
Tired of investing in agencies who over-promise and under-deliver? For over 11 years I've worked with some of North America's largest brands to deliver impactful SEO consulting that aligns with business objectives. Skip the vanity metrics and learn how I can help you maximize ROI on your marketing budget. Get a free 30 minute consultation today.
A little bit about me
Hey! I'm Marc, a passionate SEO and digital marketing consultant that's spent the last 10 years of my life focused on search. I've had the privilege of working with more businesses than I can count; from local store fronts, to Fortune 50 brands like Adobe.
For 4 years I was a Senior Enterprise SEO Consultant for a prominent search agency driving the strategy and execution for multi-million dollar campaigns across a wide range of digital marketing services. I quickly moved into a leadership roll, developing the agency's off-page processes and team. My extended exposure and experience with both technical SEO and off-page/content marketing make me uniquely qualified to devise and deliver full-stack, strategic search campaigns.
As a hands-on consultant, I am consumed by the accounts I service; I become your partner, not your vendor. For that reason, I am particular about the brands I work with and keep a small client-base to ensure boutique service and consistent results.
---
Brands I've worked with
From fortune 50 brands to local mom & pop shops, I've worked with them all.
---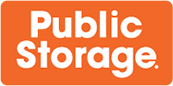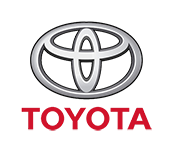 SEO Services

SEO Audits & Consulting
From simple service pages, to complex multi-million page e-commerce sites. Enterprise SEO solutions that are data-driven & user-centric. SEO is not a silo – work with a partner who understands your business, customers & how search ties in.


Content Strategy
Take the guess-work out of inbound marketing with an intent-driven content strategy that nurtures & guides across every stage of the funnel. For serious brands looking to escape the onslaught of meaningless blog post recommendations.

Digital PR & Link Building
No spam, no networks, fully transparent. Strategic prospecting and outreach to help you earn powerful links, and develop thought-leadership in your industry. I will help your brand teach, create and collaborate with relevant audiences.

Agency Support/Coaching
Training and coaching services for small and medium-sized agencies with the ability to assist in systems and process development.

Google Ads & Paid Social
Multi-touch campaigns that keep your brand top-of-mind. Free initial assessment, guaranteed results. AdWords, Bing, LinkedIn & Facebook PPC campaign services and management.

Penalties & Manual Actions
22 clean-ups, 100% success rate. Work with an expert that can minimize the impact to page rank so that you can focus on rebuilding your organic search presence.
---
The feeling's mutual
---
"I worked alongside Marc for a number of years. Marc was instrumental in the redesign & success of the Public Storage website. Under his guidance & strategy we saw a 6x increase in traffic and conversions. What is particularly impressive about Marc is his processing power. Marc is intelligent, creative and fast. Speed and quality are often mutually exclusive. In my experience, Marc is one of the few that can produce both."

Aaron Mullally
AVP @ Public Storage Canada
"Marc is an incredible marketer and SEO with a wide range of expertise. We have been working with Marc for about a year now and he continues to over deliver for Jibestream. We will never know how he manages to get us so many great PR opportunities …I guess that's his special sauce!"
Chris Wiegand
CEO & Co-Founder @ Jibestream
" I've worked with Marc over the last 3 years and I can say that he's been nothing short of exceptional. Skip the fluff – If you need quality off page work, Marc is your guy."

Duane Rajkumar
SEO Manager @ Shopify
In the news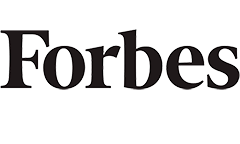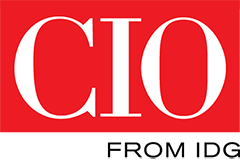 ---